This section of the site will feature books, programs, and supplements that I have used or reviewed and utilized to lose fat and implement within my own training.  I will update this section periodically as I find new things that I like enough to put up here.
Full disclosure: The links that I decide to place here may be affiliate links which earn me a commission upon purchase.
Insanity:The Asylum- 30 Day Sports Training Workout DVD Program
This is the latest product that I have been testing out. Insanity: The Asylum is the followup workout program to the original Insanity workout from Shaun T and Beachbody. This is a workout that is geared towards training like an athlete in order to get the same type of results both visually and functionally. I am doing a running review of this program on the site that goes into detail about my own experiences with The Asylum and what you can expect from it. Let me tell you that so far, this program is no joke and has me sweating buckets during each workout. Check it out here: Insanity: The Asylum.

Optimum Nutrition 100% Whey Gold Standard Protein 5lb
My favorite whey protein powder that I've tried. With 24 grams of protein per serving plus every flavor that I've tasted so far has been great. Throw a scoop and a half into some fat free milk and you've got something that tastes quite a bit like a milkshake.
Books and Workout Programs
The New Abs Diet: The 6-Week Plan to Flatten Your Stomach and Keep You Lean for Life
A simple and easy to follow plan for those who need help cleaning up their diet. If you want a plan laid out for you that you can follow daily over a six week span then this is a fantastic resource that will allow you to eat healthy, lose fat, and actually enjoy the food you are consuming. I also own the cookbook which has a ton of tasty recipes.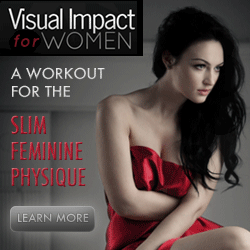 Rusty Moore has come out with a new program under the Visual Impact name and this time it is tailored specifically for women. It is designed to help achieve a slim, tight, and sexy body without having to deal with any weird  or starvation diets.
Visual Impact is a full program for getting ripped and muscular without being bulky. The goal is to get the lean "Hollywood Look" like many of the movie industry's leading men and not just pile on pounds of muscle without any definition. READ A FULL REVIEW OF THIS PROGRAM HERE.